Collections
Shop for artwork based on themed collections. Each image may be purchased as a canvas print, framed print, metal print, and more! Every purchase comes with a 30-day money-back guarantee.
About Michael Andrew Frain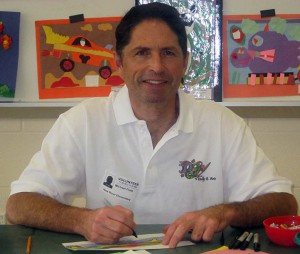 The Dolly G. Arts Story

One of the dictionary answers for destiny is fortune. Was it destiny that reunited a brother and sister in mid- life under unusual circumstances? Having been separated in their adult life geographically and each going on very separate paths, a chance business engagement of a brother brings him across the miles to the area where his sister and family reside. Time spent together rekindles a sibling closeness they once shared in their youth. Visits led to discussions of a life change for both in their individual careers and soon plans for a new and exciting venture began.

The Dolly G. Arts name represents a family history. Dolly Frain was the revered fraternal grandmother known to be a feisty character in her time. She was the wife of husband Andy who founded the famed Chicago Ushering and Security Company in 1924, still in existence today nationwide. G.G. also referred to as Grandmere (Grandmother in French) was the maternal grandmother, longtime friend of Dolly, an accomplished artist in her own right and also a strong and feisty lady. Both of these women left lasting legacies for future generations and are revered today by their children and grandchildren. In their memory a company was born.

Kelly Frain Clayton (C.F.O.) and Michael Andrew Frain ( Artist/Creative Director) have combined their individual talents and skills to form Dolly G. Arts, a company producing magical designs for children, pets and adults with a theme based message to impart to the customer. Kelly's longtime background in the business world and Michael's versatile skills as an artist are at the core of the artwork offered for purchase. The company's mission statement is "Art for a Cause".

Michael's past works have always been very detailed pieces and very labor intensive. One day he volunteered to observe a children's art class led by his wife Juliana, an elementary school art teacher. It was an enlightening experience for him to see the freedom and expression children have with no pre-conception of what something should look like. A child might make the sky purple and the grass orange. These children were having fun producing simple artworks using only crayons, tempura paint, oil pastels and other basic supplies. While there he was invited to join their class and share in their fun. Using their simple art supplies and recycling scraps of paper already disposed of he created some of his most expressive and colorful works. A series of animal forms were created that were abstract and designed in color. The animal in it's camouflaged surroundings exists just as it does in the natural world. Using a simple line drawing, then working with the line to create flowing forms and shapes between the background and image, he then used tracing paper to cut out a template within the line drawing. He created various papers and shapes from the template. The papers were done with oil pastels, tempura paint, crayons and tissue paper. The paint was worked freely overlapping colors with thick brush strokes while dripping and splashing paint to create vibrant hues and patterns. The result was a renewed freedom of expression that has led to a new series of artworks that will be offered for sale through the Dolly G. Arts Network across the country.

A mention of the Dolly G. mission statement "Art for a Cause" will include artworks directed towards specific concerns in the world today.